All insurance carriers must bank.
The headline has been borrowed from
Matteo  Carbone
. This topic in general ist not really  new. But today the headline focusses on a different approach. Instead of using bank branches as added sales channels, Open Banking and banking connected APIs will play the key role. With
PSD2
all banks from EU have to act as API enabled PISP (Payment Initiation Provider) and AISP (Account Information Provider). On behave of a customer's account third party providers (TPP) can read account data and initiate payments. New PSD2 API  capabilities have to be provided in a non-discriminatory manner´, what usually translates to 'at no additional cost for the TPP and the customer'.
Banking as a Free API lunch
A banking enabled Insurtech (BankingInsurtech) can now leverage these capabilities:
Verify identities via bank accounts and use the banking ID for registering and signing.
Initiate payments and combine payment transactions with insurance  transactions:
Combine MultiBanking with MultiInsurance customer views.
Analyse bank statements for a diverse set of possibilities.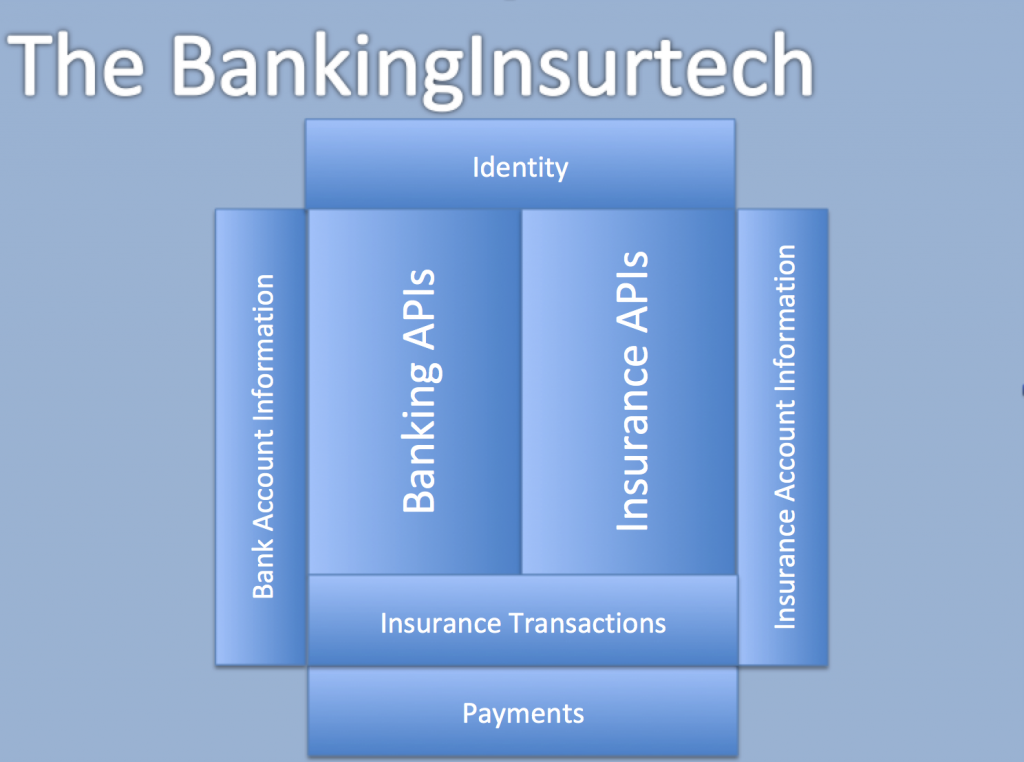 If focussing on a B2B2C business model one can also power the partner by banking enriched Insurtech and mixed banking and insurance capabilities. All of this will be more or less standardized, available via API and very likely as 'free lunch'.  And if not standardized via
BerlinGroup
API e.g. then at least a lot of tech API banking aggregators and providers like
Figo
and others will cover the different API specifications. From my view it has never  been easier to do banking and to combining banking with Insurtech by becoming a BankingInsurtech company. And to transforming to a tech enabled B2BC financial full service carrier. The market is not sleeping. Companies and Startups are already working.
Archimede
is just one example. There also some OpenSource projects out there implementing OpenBanking APIs, like the one from
OpenPSD based on BerlinGroup specification,