Regulation seen as Chance not as Burden
From a financial and history perspective regulation has mostly be seen as a burden. Something to invest in, but with barley any benefit for the incumbent. This might change with newer regulations like GDPR and PSD2. These have been designed for the customer, but are a chance for the incumbents and the challengers, too.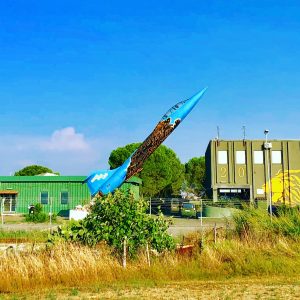 A win-win-win situation for all participants. The cited laws drive innovation by opening the business in a regulated and secured manner and by protecting customer's data on the highest level. And due to the fact that we are talking about EU law I also see a competitive advantage over the rest of the world implementing these properly.
Banking and PSD2 as a Blueprint for Open Insurance
The given rules, especially the API opening ones with PSD2, are currently only for banking relevant. But as banking and insurance are growing together in a kind of revitalization of digitalized Bancassurance it might make sense to develop something comparable for insurance.
Why should Insurers ask for Regulation?
Today the Insurers are not forced to open their systems via APIs. Innovation is dependent on the good will of the incumbents. And when insurers open their systems third parties using the given APIs are somehow operating in a grey zone as B2C API access is not yet regulated.  Neither the customer nor the TPP not even the insurer know if and how to behave and operate compliant. This will slow down the development and therefore the acceptance of Open Insurance systems . And in the end this will lead to disadvantages in an ecosystematic world where open and standardized integration is key and king. It will lead to extended monopolistic aggregator structures as these are the only ones, who pretend to providing the necessary openness in insurance.
Open Insurance can fight back Insurance Aggregators
Believe it or not. I do believe standardized Open Insurance can be the answer to the Check24s, the GAFAs and the likes in our world.
The today's customer believes only the aggregator site can provide the necessary truth and comparability. The aggregator provides this kind of transparency usually in an intransparent way and with a lot of effort on all sides. What if this transparency can be achieved with a standard, law-backed API everybody can use and understand easily – like the payments API of PSD2? And what if the customer understands that and how these APIs are secured and regulated accordingly? The need for monopolistic aggregator structures declines as everybody can be an aggregator with simple means then.
Open Insurance is NOT DEAD. Has not yet begun
A technical API is not Open Insurance. Open Insurance is a regulated and transparent environment and operating room with technical and non-technical requirements and legal parameters. Open Insurance is just beginning. If you follow this interesting
thread
on LinkedIn and this new
OpenInsurance
initiative either. I know the regulator won't be as fast as I believe we need him, but if a group of insurers and TPPs would start with first objectives and would copy from the banking what's already there, we could leap frog a lot.