How to understand the Thermonuclear Threat of Cryptocurrencies
And you don't need  Bitcoin for this.  Due to its technical limitations  Bitcoin doesn't even have the necessary potential for this kind of nuclear disruption in my eyes. But others have.  Others like
Stellar Lumen
and
Satoshi Pay
. Give both a try.  Be a customer paying with Satoshi Pay using the new Satoshi Pay WordPress Plugin.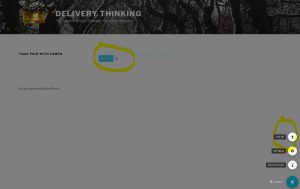 (
WordPress plugin
with Pay and Top Up Option via Satoshi Pay) Or be a publisher and try to monetize  your contents and goods with micropayments.

(Satoshi Dashboard – Content bought with 1 Lumen via WordPress Plugin) Once done and recognized how fast and simple and how cheap micropayments work, for both, the seller and the buyer,  you will feel this new threat. A payment works within a second. A Top Up didn't take more than 5 seconds either. The transfer of some Lumen from Kraken to Stellar was done within 5 seconds as well.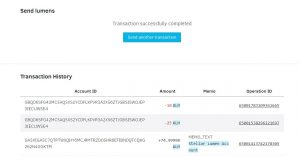 If you, like me, are coming from the traditional banking industry this all is really impressive! And exactly these depicted revolutionary new processes here let you very easily understand, why people are buying cryptocurrencies like hell. They believe, like I do either, that this all will change the world of banking and payments forever.
Give it try and buy for only 1 Lumen one empty content page via my blog  🙂