This blog is all about
delivery
. Delivery is highlighted due to my experiences that most corporate innovation initiatives struggle in delivering in spite of having the right idea and the right team in place.
WayGuard
is one of the rare exceptions. And a very special exception as well, one we can learn from. WayGuard not only impressively delivered its service to more than 100K customers. WayGuard finally and successfully implemented a very old Insurance idea: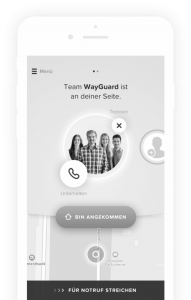 Usually an Insurance just sells a promise. A promise to pay in the case of a claim. It's neither a product in a traditional sense nor is this really a security service. But most Insurance companies claim since decades to sell security and safety. Now AXA with Wayguard really delivers security without forcing the user to being or becoming an AXA insurance customer. I assume it's not easy to convince your board members to invest money in ideas like Wayguard, where it's still difficult to measure success and thus its influence on customer gains and BOP. But the AXA board believed and still believes in an approach like this – I think a very smart and courageous move. And the way the AXA team with its head Albert Dahmen identified the final idea is also worth talking about: In an interview approach the AXA team was on the streets asking ordinary people what could make their day to day life more secure. They did not ask for insurance products, even did not present themselves as insurance employes. And after days and weeks of interviews one of the interviewed answered: 'I always call my boyfriend when I have to pass dark und unpleasant areas on my way home!'.  And this answer was the birth of Wayguard, Albert Dahmen commented .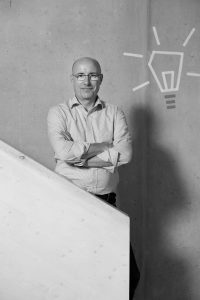 How WayGuard works is detailed on the WayGuard 
website
and within the app. It provides a simple, convincing, stable user interface and is more or less self-explanatory. In a nutshell: WayGuard accompanies while you feel unsafe, by a professional team and in addition by one of your peers managed within the app. And WayGuard is an emergency app either, where the emergency center knows exactly where you are. And this service already saved a young girl's life this summer. Before becoming unconscious the teenager pressed WayGuard's alarm button. The alarmed service found the 17 years girl with help of the transferred GPS data (see Police
report
). WayGuard has its own
Facebook
fan page with more than 40K fans. It can be downloaded via 
Apple Appstore
or
Google Play.
But this is not the end, Albert told me. They are already working on new and next  ideas.
Another one has been released recently and is called
latebird
. 
I was really impressed visiting the small team behind WayGuard. Not only because of their technologies, their  apps, their numbers, their ideas, their way of working, their offices within the fancy area of Schanzenstrasse in Cologne, but how they really brought this all together:
Focusing Innovation
Focusing the customer's need and
Focusing Delivery